About The Travelling Café:
The

Travelling Café's services are all designed with a truly global experience in mind. Our customized food experiences can transport you and your guests to a place you have never been, or to a place you long to return.
Our prepared meals and private catering events can be cooked in your home or delivered to your door.  Our cooking classes can be brought to your home or held in our culinary studio in Pittsboro, NC.
What's with the name? Why the "Travelling Café?" Is there an actual café?  
There was a café. "Café Chartier" had a unique European Bistro menu, locally roasted coffees, and killer dessert creations. Besides the tempting smells, a cool mix of music was always in the air (often live), and we promoted the work of many local artists and causes within our community.
Our physical location has closed, and we have travelled far and wide in between.  Now the café travels through our mobile chef servicers – sharing food and travel experiences, promoting music, art, culture and philanthropy, and extending hospitality wherever we go.
Our food experiences and cooking classes are designed to transport you to the place from which they come.  Incidentally, there are two 'l's in our name – no, it's not a typo. It's the European spelling.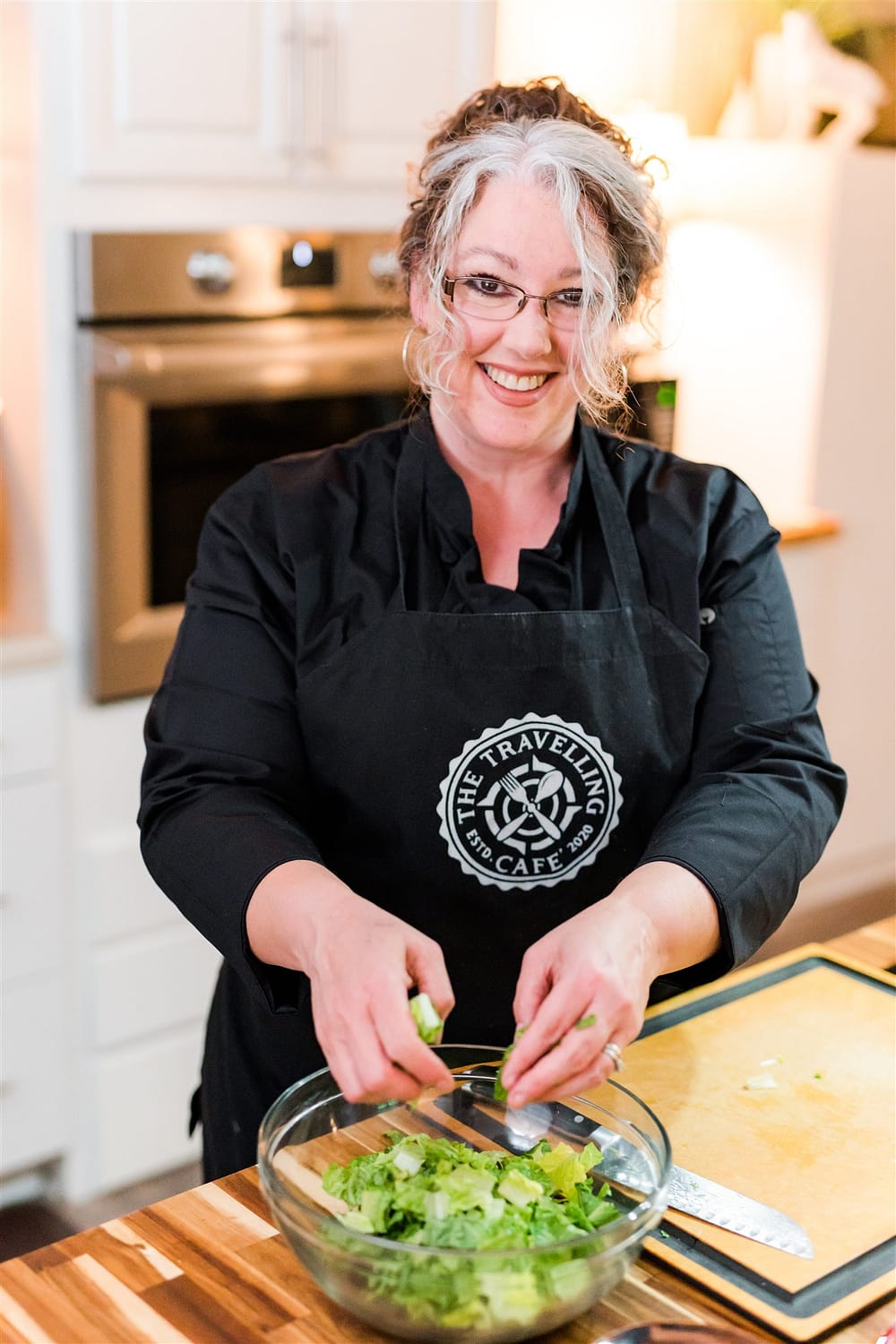 Leslie Chartier 
Leslie (Shar-tee-yay) is the Executive Chef and founder of The Travelling Café.  Culinary instructor, hospitality manager, singer, former restaurant owner, avid traveler and lover of diversity, her first passion is unabashed gratitude to God for all his gifts (especially food). Her second passion is cooking and sharing her knowledge of clean, global cuisines, customized to your body chemistry. Her third passion is sharing her space with other (especially female) entrepreneurs, supporting them wherever they are in their journey.
DANIELA STANGANELLI GEHMAN 
At the ripe age of two weeks old, Daniela was brought into her family's Italian market where she was raised while her parents worked and grew the family business. As she got older, she spent summers with extended family in Italy and continued spending most of her free time at the market where she grew a passion for cooking and feeding other people. Before moving to North Carolina in the winter of 2021, Daniela managed the family business and mastered the art of cooking, serving and hosting a large crowd. Now Daniela owns her own baked goods company (Baked By D) and specializes in baking for all diet types.
Daniela is one of our Personal Chefs, planning custom menus, shopping, cooking and delivering for clients weekly all over The Triangle. She also enjoys sharing her Italian culture with our hands-on classes as a Culinary Instructor. She's known for her Travelling Through Italy series.
MERRILL GATES
Merrill is a world traveler, having lived in France, Indonesia, and several states. Her love of food craft goes back to childhood, with memories of cooking on a stool next to her Mom and gardening on her Uncle's farm in upstate New York. Her passion for gardening and all things natural led her into crafting and selling natural health, home, and beauty products through her company, Health @ Home. healthathomeonline.com
Merrill is also a private French tutor. And just for kicks she juggles. Though not at the culinary studio. At least not with knives. As one of our Personal Chefs, Merrill loves creating uniquely personalized international foods for clients each week. She also does much of our marketing and enjoys sharing her travel and gardening experience through hands-on classes as a Culinary Instructor. She's known for her Garden to Table series.
LUIS FEHER
Luis was born and raised in Venezuela to Hungarian parents and grandparents. A Salt-of-the-Earth, Jack-of-all-Trades, Luis was once chef and owner of an Italian Panettone factory, for which he built all the equipment (including the ovens) except the commercial mixers. A long-time Pittsboro resident, he and his wife now own a small farm in Chatham County.
Luis is known for his Hungarian and Latin-based cuisine classes (and Panettone!) Luis is master of many things, in the kitchen and out. He's always willing to lend a hand. If you come to one of his classes and ask very nicely, he might be willing to sell you some farm-fresh eggs at a good price. In 2023, that's something!
Stefanie Prokopiou Boisvert
Registered and Licensed Dietician with a master's degree in public health, Stefanie is also the former Assistant Manager of Southern Season Cooking School.  Stefanie has years of cooking experience from many cuisines, and has learned first-hand from her family line of Cyprus restaurateurs. 
Julie Slocum
Thirteen years working under scores of chefs as a class assistant at the Southern Season Cooking School provided Julie with a broad education in the culinary arts.
That training, along with her passion for creating clean, healthy meals that taste great led to work as a personal chef, prep chef at the Black House restaurant in Durham and currently as the pastry chef for Il Palio restaurant in Chapel Hill.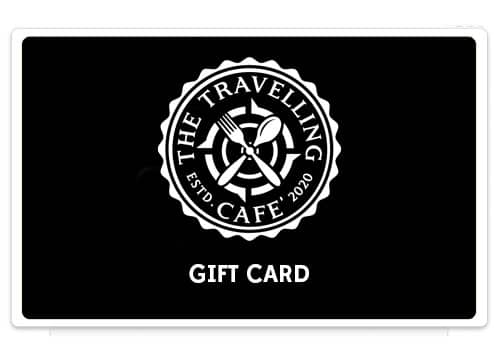 Gift Cards make the perfect gift and they can be applied to prepared meals or cooking classes.