Our world has changed – so should our food.
Are you tired of take-out?  Has your meal delivery subscription lost its freshness? Have you, like most of us, put on the "Quarantine Fifteen" and need help getting back to a healthier state?  Our clients are tired of their own cooking, want to be healthy again, or just have really busy lives, but love food.
With so many people working from or schooling at home, the old model of a personal or private chef cooking in the home has gone by the wayside. A chef being in your kitchen for several hours during the day is simply too invasive.  We cook in our commercial kitchen and provide you delicious, restaurant-quality, chef-prepared meals with contactless delivery.
Do any of the following fit your current circumstance in life?
I am tired of not feeling well. I know that the things I am eating are simple convenience foods. I know that I need healthier, whole foods, but find it almost impossible with my busy schedule to learn to cook for myself. I guess I'm just stuck.

I just don't like to cook.

I don't have time to figure out a meal plan. It's just too overwhelming. Can't someone just do it for me?

I am so frustrated at my inability to cook according to my (fill-in-the-blank) food allergies, paleo, keto, vegan, etc. needs that I end up eating what I know I shouldn't, and feeling terrible.

I want my children to eat healthy, wholesome foods, but now that I'm working AND homeschooling, I don't have time to think straight, let alone cook all the time!

I am so sick of restaurant take out, and I don't want to go out in the current environment. Is there a way to get delicious, well-prepared food with a variety of cuisines just delivered to me?
If any of these scenarios fits your current situation, we can provide the SOLUTION.
After an initial assessment of you and your families' needs, custom-created meals are packaged and labeled for easy finishing – from fridge to table in less than thirty minutes. Delicious, healthy menus are custom made for you and your family, according to dietary restrictions and preferences, and delivered to your home. 
Menus feature global cuisines. Our chefs' training allows us to specialize your meals as needed into Vegetarian, Vegan, Paleo, Ketogenic, FODMAP diets and more.
There are no contracts – we simply ask that you give us a two-week notice before taking a vacation or discontinuing service so that we can adjust our cooking and delivering schedules.
Our Personal Chef-Prepared Meal Delivery prices start at $200 plus the cost of groceries. Price includes chef fee, preparation, and packaging in BPA-free containers. The prices below may change depending upon the customization of meals. We can prepare breakfast, lunch, snacks, dinner, and desserts. Delivery charges may apply, depending on location.

We fully customize your meals and experience but here are some options:
Option 1:
3 entrees/2 servings with one side (feeds a couple for 3 days or a single person for 6 days) $200 plus the cost of groceries (6 meals)
Option 2:
7 entrees/2 servings with one side (feeds a couple for 1 week or a single person for 2 weeks) $350 plus the cost of groceries (14 meals)
Option 3:
5 entrees/4 servings with one side (feeds a family of 4 for 5 days, a couple for 10 days or a single personal for almost 4 weeks) $350 plus the cost of groceries (20 meals)
New clients, save 15% on your first 4 weeks of meal delivery when you purchase all at once.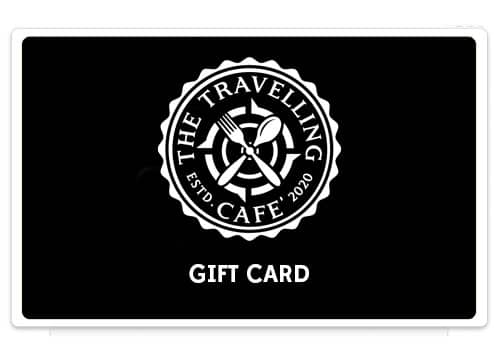 Gift Cards make the perfect gift and they can be applied to prepared meals or cooking classes.
"Thank you so much for the delicious food. I have tried (and loved) things I have never even heard of.  You really are (literally) a lifesaver."
"My husband just said to me, 'Next to our kids, this is one of the greatest things you've ever done for me' – meaning finding you and your delicious food. Thank you so much for what you've done for us."